Turning challenges into opportunities
The COVID-19 Pandemic has had a profound impact on how professionals conduct their business and all facets of human behavior have been essentially transformed; how we work, shop, entertain, interact and communicate. These changes in behavior, many of which have gradually become the new way of doing things, are likely to have long term implications for our industry. Implications that are evident, amongst others, in the way that physical events such as exhibitions have been greatly disrupted.
Our mentality as a group has always been to take any challenging time as an opportunity to evolve the way we conduct business and to find ways to adapt to new conditions. Since the outbreak of the pandemic, Thrace Group has continually invested in expediting our transition further into the digital era. During the pandemic, the once considered 'nice to have' digital event applications have become a 'must have' for many organisations determined to maintain vital business connections and much like the staggering increase in contactless payments, digital business exchange and online presentations, they will continue to work and be more efficient to many, even after the pandemic.
Enter and choose a category
you are interested in.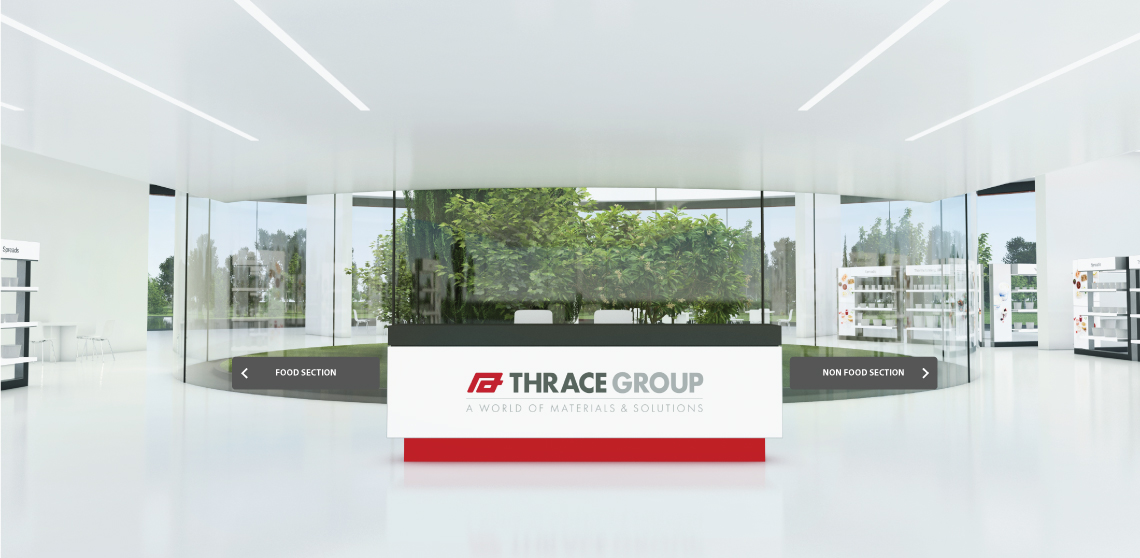 Navigate through the showroom and browse
our wide range of packaging solutions.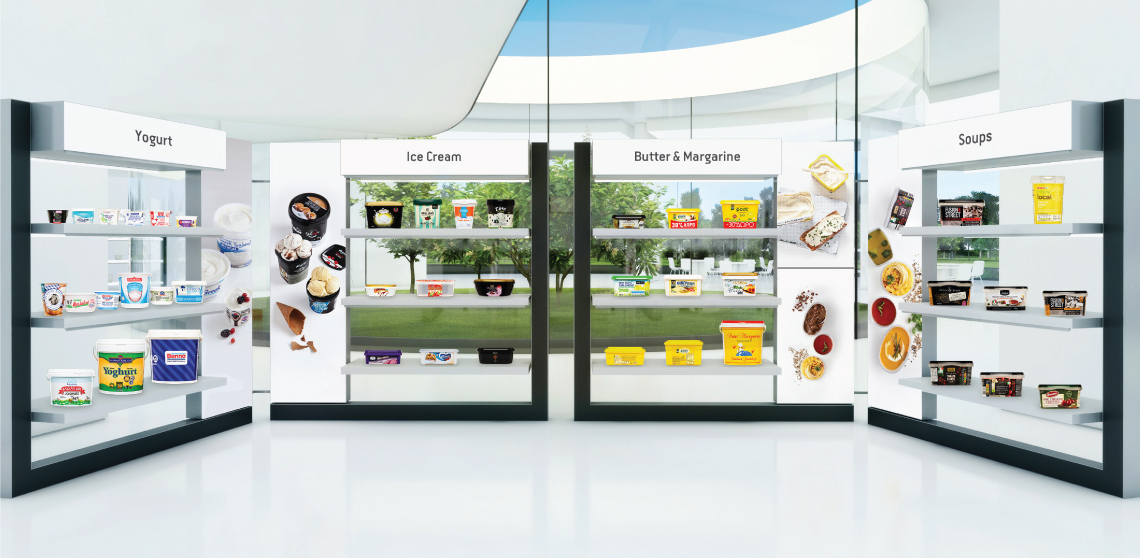 Select an application you are interested in to focus on it's
many available solutions.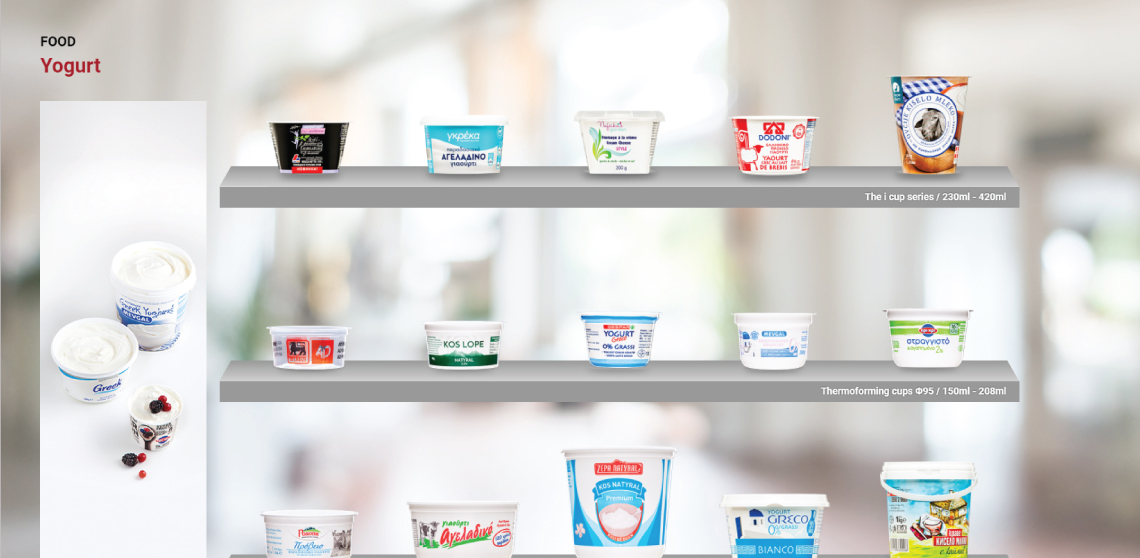 Make a selection to bring up detailed information about that product and schedule
an online meeting with one of our regional sales representatives.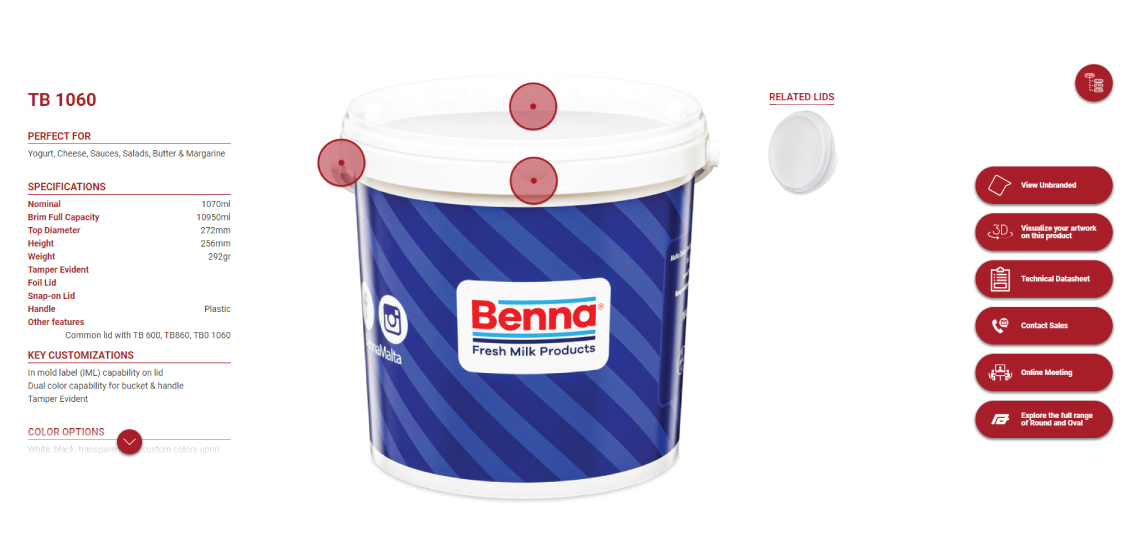 Thrace Group has taken full advantage of the opportunity to fully digitize the physical experience of exhibitions in a user-friendly showroom. We have developed a new Packaging Solutions Virtual Showroom as a safe and efficient solution, given the absence of physical events, but our goal is to create a strategic synergy alongside them when they return. It constitutes an invaluable 24/7 asset for exhibition goers unable to meet with us physically that desire to witness first-hand the wide range of packaging solutions our group has to offer.
Our new virtual showroom serves as a retail-oriented solution, which offers a genuine opportunity to connect with prospective clients and stimulate sales within the packaging sector of our business.
it integrates the physical experience of exhibitions into a purely digital environment, giving you the opportunity to safely explore the vast array of packaging solutions Thrace Group has to offer.
it keeps you updated with all our cutting-edge packaging solutions
it is an invaluable tool that assists you in finding the perfect product for your business and establishing a proximal relationship with our dedicated sales network.
HOW TO GAIN ACCESS TO THE VIRTUAL SHOWROOM
If you are interested in gaining exclusive access to our Virtual Showroom, send us your request by clicking on the "REQUEST ACCESS" below and one of our dedicated sales representatives will get back to you promptly!