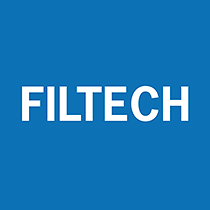 Filtech 2022 – Cologne, Germany / March 8 - 10, 2022
Thrace Group is participating once again in one of the largest filtration events world-wide, which will be held at the exhibition center of KoelnMesse.
During the international three-day event, Thrace Group will be showcasing its range of PP yarns for filtration: CF yarns & tape yarns. Also, will have the opportunity to present the range of woven and non-woven needle punched, spunbond & meltblown fabrics and materials with multiple uses in the industry of water filtration, waste treatment, beverage industry, air filters etc.
Filtech exhibition is the ideal event for all those businesses concerned with designing, improving, trading or researching filtration and separation equipment and services. It is the international platform and solution provider for current & future challenges.
Find out more at Thrace Group's Stand: K4